One of the most beautiful VWs ever produced.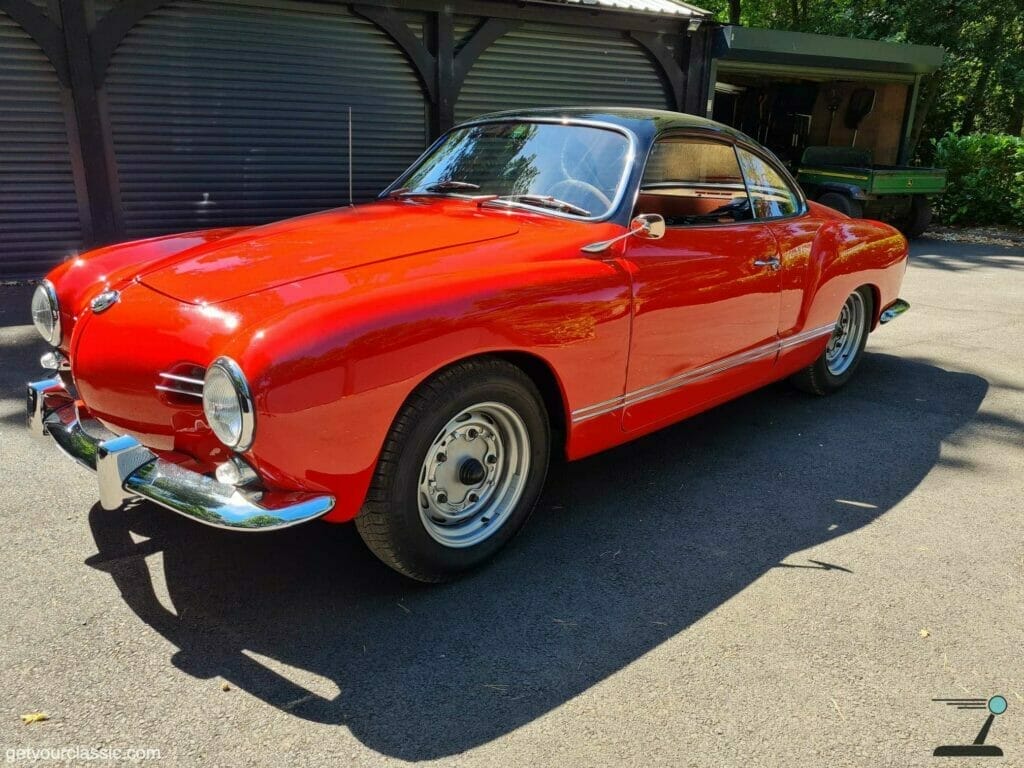 The first generation of the Karmann Ghia is highly prized by collectors the world over.
From its inception in fall of 55 (56 model year) to the final year of the "lowlight" in 1959,
the design is so pure and the colors so beautiful it is no wonder why the values have been climbing steeply.
Further distinguishing this Karmann Ghia is the fitment of a very rare Denzel engine. Wolfgang Denzel was a racer and engineer who produced engines utilizing VW crankcases but featuring his own crankshaft, camshaft, and dual-port cylinder heads. Denzel used these engines to power an eponymous car he designed, competing successfully in period and most notably winning the 1954 Alpine Rally.
This example, once a part of the famed Mac Jones Volkswagen Collection, sports a gorgeous two-tone livery of red with a black roof, along with black vinyl seats fitted with red cloth inserts. It received a thorough body-off restoration and its rare accessories include a trip odometer, Blaupunkt radio and the bespoke 1300 cm Denzel Engine. Knecht air cleaners and a four-tip exhaust add to its sporting flair, and included with the sale are an owner's manual, jack, Denzel literature, and tool roll.
Finding any low-light Karmann Ghia in good condition is difficult, but the fact that this example is also equipped with a fascinating Denzel engine and rare accessories makes it a truly special piece.
The color combination is perhaps the ultimate of red and black. which is correct for the year and model.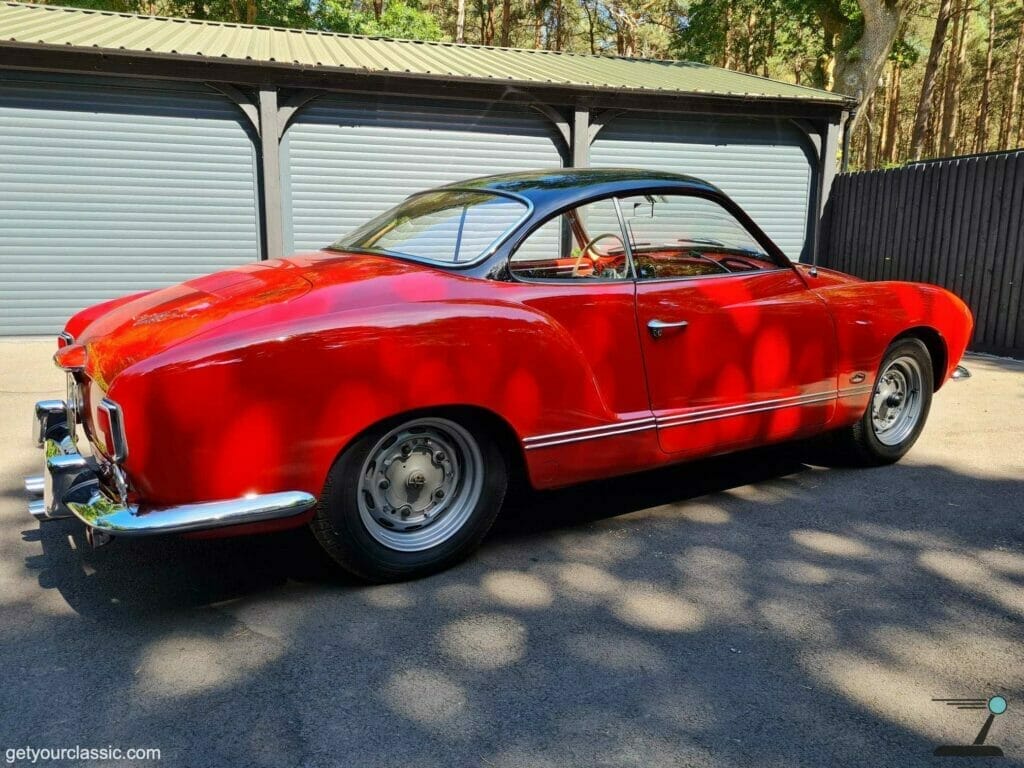 The Body is very straight and paint is glossy.
Chrome is bright and clear and the fit and finish is very good.
Check the video for an impression:
In 2019 the Ghia took part at the Grand Prix Nuvolari
As a preparation, it was fitted with a  Brantz rally meter. All the brakes are fully rebuilt with Porsche 356A brakes and a dual circuit master cylinder. The restoration was done by Bob Koch.  And interior by http://www.classicvws.com
It got a full service with compression tests and oil pressure tests.
The Karman is in amazing condition, it was never been hit and never been welded. Probably one of the best in the world.
Cover the Insurance with our Partner OCC.  Calculate it here
The vehicle description is provided to the best of the seller's knowledge and belief. We at Getyourclassic use our experience to work with the seller to provide a correct and accurate vehicle description. However, the bidder must satisfy themselves as to the accuracy of the description and make all necessary enquiries before placing a bid. Our General Terms and Conditions apply exclusively.