Trabant P 601 LX
S de Luxe
last series
unrestored
For people with an affinity for motorsports, Sachsenring today only stands for a race track. But for decades, the curved S logo adorned the most popular car in the former GDR: the Trabant, popularly known as the "Trabbi". The 601 was built almost unchanged from 1964 until the fall of communism in 1990. This model is from the last year of production and is a "Limousine S de luxe (LX)", whereby luxury could imply something false.
The extremely popular colour glacier blue finally achieved cult status through "Schorsch" in the film Go Trabi Go, the Trabbi as a family member and faithful companion, often ridiculed but nevertheless loved.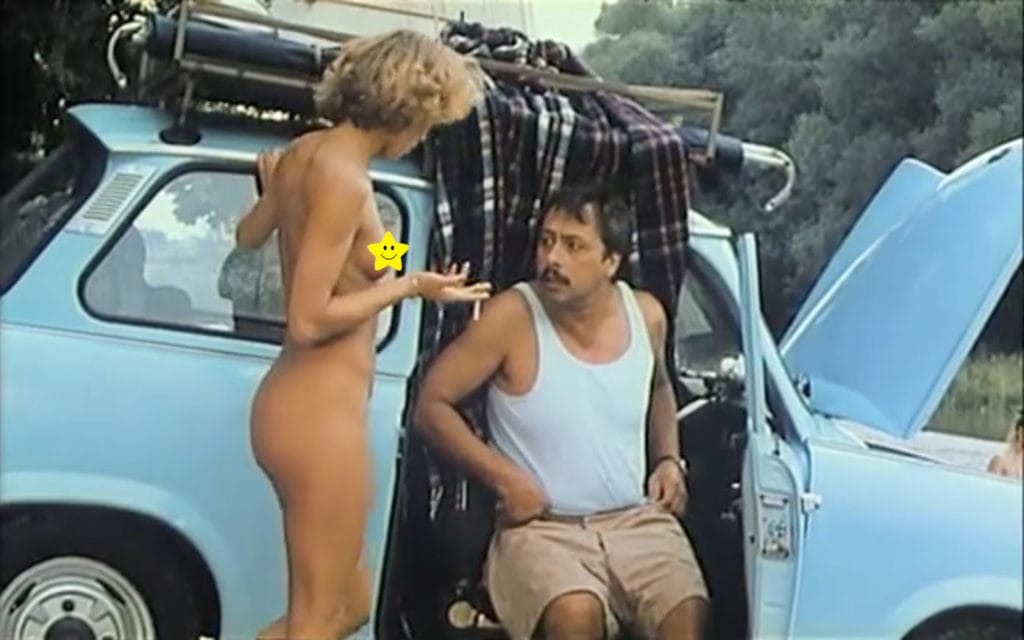 Driving a Trabant massively decelerates, it has long since found its fans far beyond its former walls and is a welcome guest at all meetings.
The somewhat special steering column gearstick requires some practice. The petrol tap needs to be turned on and off in good time, and without a choke, starting in cool weather is more than bumpy. In general, you shouldn't be too shy. The noise and smell of a Trabbi is less discreet than that of a modern Porsche.
But when it runs, it runs. Like its western counterpart, the VW Beetle, albeit with mixture instead of pure petrol and with 2 cylinders less. The space is surprisingly good, even for tall people, as long as you don't go revivalist and want to go to Lake Balaton as a foursome.
This little one just recieved a new clutch as a precautionary measure, in order to keep the unbridled 26 hp readily available at all times, and otherwise enjoys a technically flawless condition. The TÜV inspector in cold December had nothing to complain about.
Except for the rear lights, this 601 is completely original. Original Lights come with the CAr but are not mounted at the moment. Whether this s de luxe, which was mostly identified by its different coloured roof, has ever been seen by a painter is unfortunately not known. In any case, the roof is just as blue as the rest of the car.
As for the paintwork, however, it has to be said that it has lost some of its colours at a closer second glance. There are a few scratches (the sidewall on the right is the largest), and also various poorly executed repairs. The paintwork has also become somewhat dull and pale over the years, but this is probably due to the fact that the Sachsenwerk didn't exactly spill the beans on the paintwork.
Apart from that, there are normal signs of wear and tear from 31 years, as with any other classic car. An H-certificate has not yet been made, as it is simply not worthwhile from a tax point of view for 600cc.
Let the pictures have an effect on you and ask yourself: are you ready to drive a Trabbi? Do you dare?
| | |
| --- | --- |
| Year | 1990 |
| Make | Trabant |
| Model | 601 LX |
| Colour | Gletscherblau |
| Horsepower | 26 |
| Kilometers | 57100 |
| Location | Germany, Illingen |
| Guide Price | € 3.800 – 4.200 |