BMW 2002 Tii
Built for 11 years, from 1966 to 1977, this mid-size car is the forerunner of the famous BMW 3 Series.
This so-called "02" series celebrated great success in motorsports. Mainly with the Ti, Tii or Turbo engines.
Enjoy here the contemporary video about this BMW series:
From 1969 onwards, BMW used an engine with a mechanical fuel injection pump from Kugelfischer in its top-of-the-range four-door New Class model. Of course, it was again only a matter of time before this engine was also offered in the 02 series, especially since the fuel-injected version of the 2-litre engine had received the blessing of the US emissions control authorities and BMW drivers on the other side of the big pond were eagerly awaiting nothing more than a hot version of their beloved BMW 2002. BMW had also been testing fuel injection in sport for some time.
For an initial DM 12,765, the customer got his hands on the BMW 2002 tii, a sports saloon with a somewhat different performance characteristic than he was used to from the TI version. The 130 hp still reacted a little more spontaneously to accelerator pedal movements, but the gearbox in the four-speed basic version was initially somewhat longer, so that acceleration did not quite match the values of the TI. At top speed, however, the tii proved slightly superior. The economy of this powerful drive was particularly impressive, because with a somewhat moderate driving style it was not too difficult to get by on less than 9 litres of fuel per 100 km.
Of course, success was not lacking for a car with these characteristics. About 7,500 cars were exported to the USA, and more than 3,600 right-hand drive cars found their enthusiasts in countries with left-hand drive. Over 27,000 examples of the BMW 2002 tii were produced in normal version. Production ended in June 1975, the US version was available for four months longer.
Further information on the BMW 2002 tii can be found in the data records for the body variant "BMW 02 Sedan" and the model series "BMW 02 Series".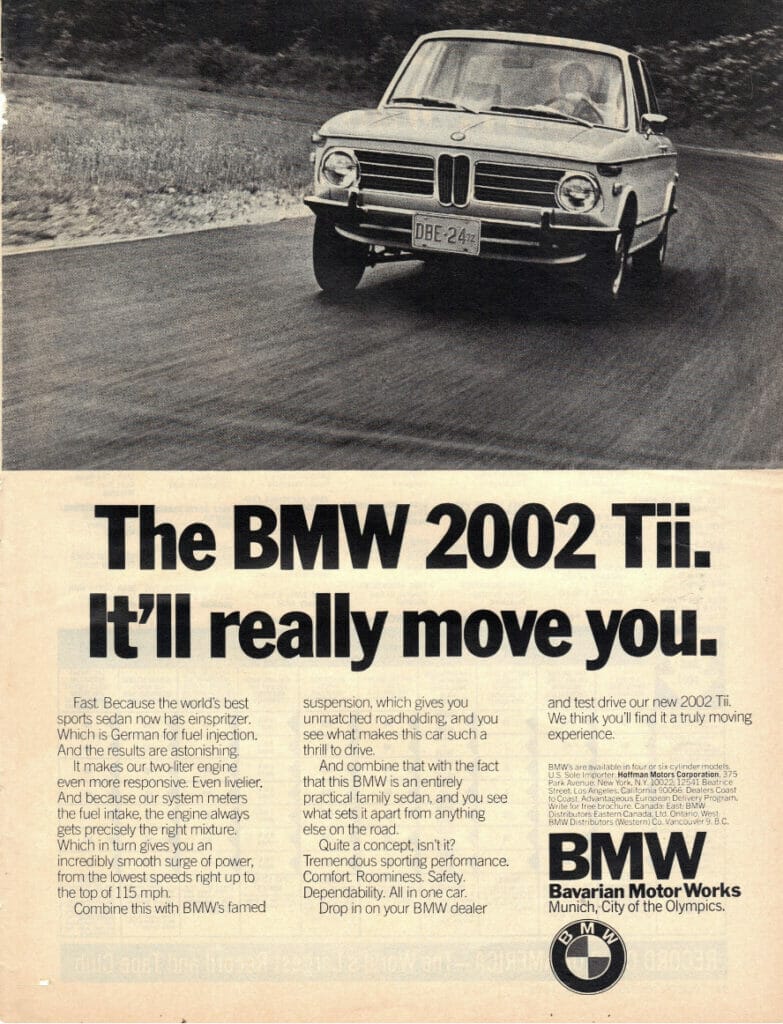 This BMW 2002 Tii was delivered new in Holland in 1974.
The Owner found the Car and had it fully restored to its condition from 1974. After having the matching numbers car back to its former glory it was rarely driven.
Now the 2002 still looks like new.
The paint is perfect and the Car is in full working order.
Cover the Insurance with our Partner. Calculate it here
The vehicle description is provided to the best of the seller's knowledge and belief. We at Getyourclassic use our experience to work with the seller to provide a correct and accurate vehicle description. However, the bidder must satisfy themselves as to the accuracy of the description and make all necessary enquiries before placing a bid. Our General Terms and Conditions apply exclusively.