LADA VFTS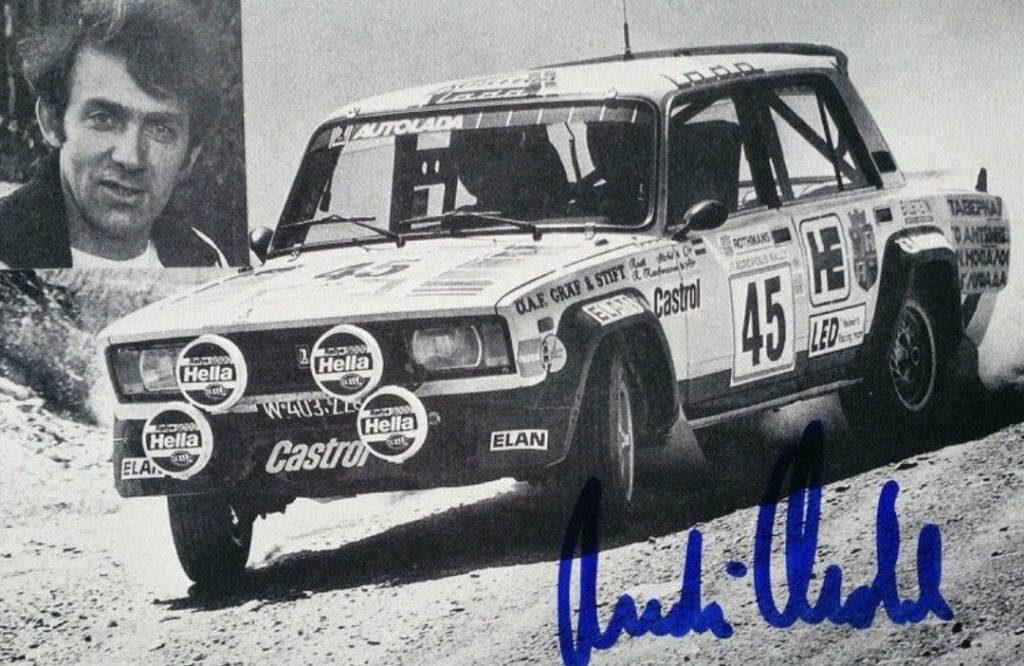 The LADA VFTS is a rally car based on the Lada 2105. Lada is a trademark of the Russian manufacturer AvtoVAZ. VFTS stands for Vilniusskaja fabrika transportnych sredstv – Vilnius factory of vehicles. VFTS started as a workshop at Vilnius car repair factory and later transformed into Vilnius factory of vehicles – a company that specialized in the preparation of rally/race versions of Lada vehicles and engines. Best known for the Lada 2105 rally vehicle version prepared under Group B rules. The most important factor during the creation of a Lada VFTS was to reduce total weight. To achieve a weight of 920–950 kg different materials are used such as plexiglass or polycarbonate instead of glass. As this car was designed for races there were many changes compared to the Lada 2105 giving its brakes and bodywork to the complete racecar. Many parts of the VFTS are strengthened to improve driving stability, cornering, grip and handling. Disk brakes are used on the front axle while drum brakes are used on the rear. The engine is different from the original one. There's a high-efficiency engine in it that has higher petrol consumption. 100 octane fuel is used in these race cars. Many things are transferred or removed from the engine compartment to make it easier to repair and to get rid of unnecessary elements such as the air filter.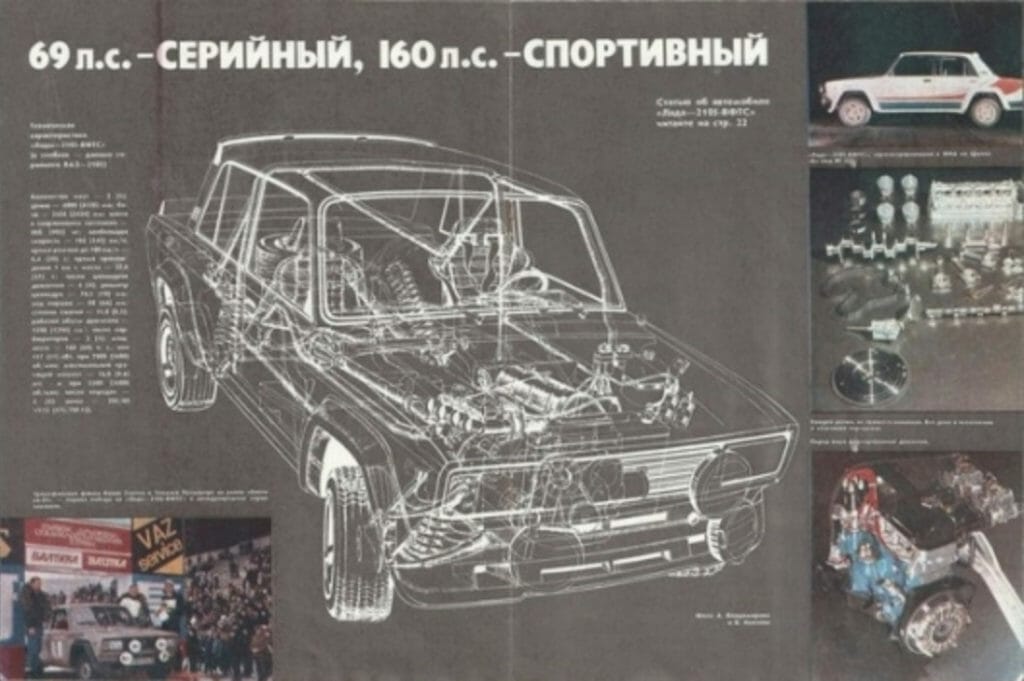 The structural and electrical changes in Lada VFTS cars result in plus 150 HP compared to only 75 HP in the standard model 2105. The body is also strengthened in order to make the car suitable for race adversities. The axle housing was heavily fortified. A single-row gearshift that is different from the usual one is used in this car that produces the characteristic sound of these cars.
This LADA came to Austria as a new vehicle in 1981 and was converted to VFTS / Rally (homologation B222) in 1985 by the then importer ÖAF or its Rally Team under the leadership of Rudi Stohl, and was certified and road registered accordingly – with unrestricted registration!!!
Roll cage, wheel spacers, no bumpers, spoiler, power 130 hp, wide tyres/rims…. additional headlights etc. After that the car was used continuously in the Austrian Rally Championship until 1989 (Rudi Strobl, Rainer Walenczko and Engelbert Helm). Then it disappeared in a garage in the Waldviertel in Austria …….
When the current Owner bought the Car, it underwent a full restoration. The car and parts were acquired by the current owner in 2018 and then restored by the end of 2019 by top people from the rally scene with whom he has been been working for years. In 2020 a new FIA car pass / HTP was done. The car is fully compliant with FIA regulations and homologation B222.
The idea was to build the car for "gravel use" in the Histo ÖM/EM, but the LADA was then simply too beautiful to serve in hard gravel use. In addition, by chance, he was able to buy back my old Porsche 911 / champion car from 2007 / 2008 in 2020 which he now uses. This turned the LADA into a sculpture and out of the Rallyfocus.  He thought about driving vintage (regularity) rallies with it, but that's not his thing.
The Technic of the Car:
More or less all parts that were ever homologated were used – see also FIA car passport.
All parts were overhauled from the bodyshell, new parts were bought, painted, galvanised, rewired.
Engine with Weber DCOE 45 carburettor, Havassy manifold and intake manifold, rebuilt from crankshaft up with new parts (Ross pistons!) – built by Ramler / Glaser Motorsport. Stable 142 dyno horsepower and from 3500 rpm 150 to 167 NM.
Oil cooler and water cooler aluminium and new.
Complete electrics rewired incl. circuit breakers incl. emergency stop switch.
Two fuel pumps and a racing battery.
Short gear ratio 10/43 and lock LSD from Dogbox.
Optional 5-speed or 6-speed gearbox with the large tub from Dogbox with last gear 1.0.
Brakes and suspension fully revised, new FRT40 shocks and springs from Ferencz Motorsport.
Heated windscreen.
Flocked dashboard and all instruments/accessories revised and new.
New bucket seats, seat belts, and steering wheel with certificate.
Fire extinguishing system and hand fire extinguisher with certificate.
Roll cage from OMP with certificate.
Helmet rack OMP and intercom system.
Handmade aluminium Bonnet and Deck Lids !!!
Full VFTS body kit.
Plastic windows with sliding windows on the side.
Four Cibie auxiliary headlights.
The car has become very light due to the lids and windows.
Cover the Insurance with our Partner. Calculate it here
The vehicle description is provided to the best of the seller's knowledge and belief. We at Getyourclassic use our experience to work with the seller to provide a correct and accurate vehicle description. However, the bidder must satisfy themselves as to the accuracy of the description and make all necessary enquiries before placing a bid. Our General Terms and Conditions apply exclusively.
| | |
| --- | --- |
| Year | 1981 |
| Make | Lada |
| Model | 2105 VFTS Group B |
| Engine | 4 Zylinder |
| Displacement | 1568.5 |
| Horsepower | ca 140 |
| Location | Austria, Baden |
| Guide Price | € 38.000 – 42.000 |