Porsche 911 "G"-Model
Porsche ended an important chapter in his model history when the model year 74 arrived.
The illustrious first 911 model came to an end.  There were many demands and restrictions coming up in the States and Porsche needed to act on it. This meant the end of the now iconic long hood Porsche and saw the beginning of the impact bumper G model that was going to be in production until 1989.
The first year of the G model is a nice story. Porsche wasn't really ready to start this model, so it seemed that many parts of the first generation 911 were incorporated in the design of the car.  The most obvious is the chrome grille on the engine lid.
The other part was the mid dashboard mounted speaker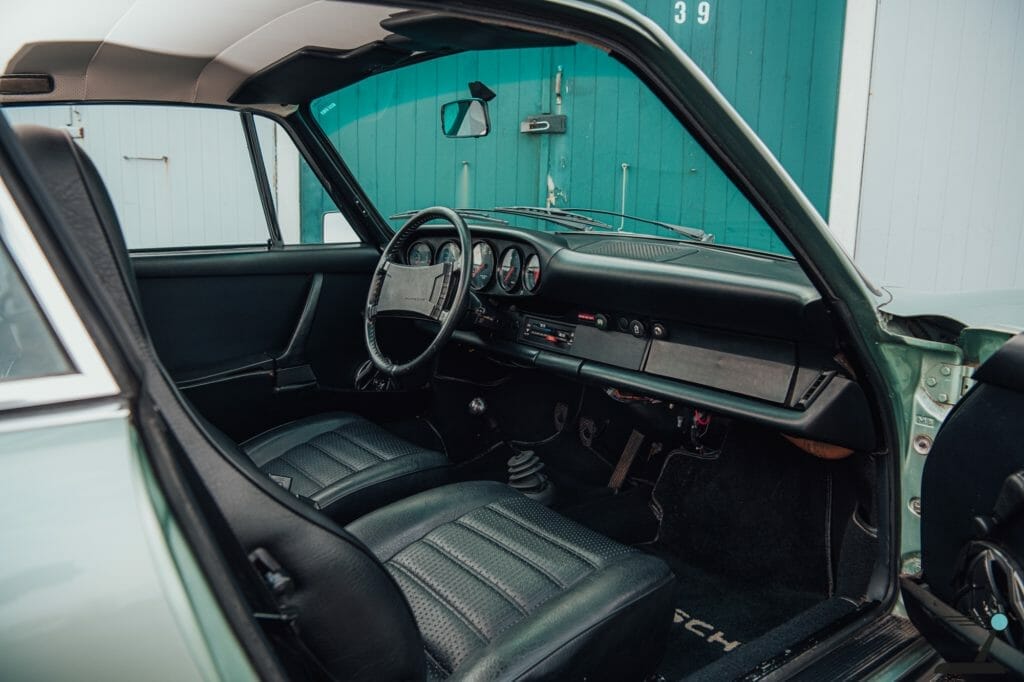 and the chrome window surrounds.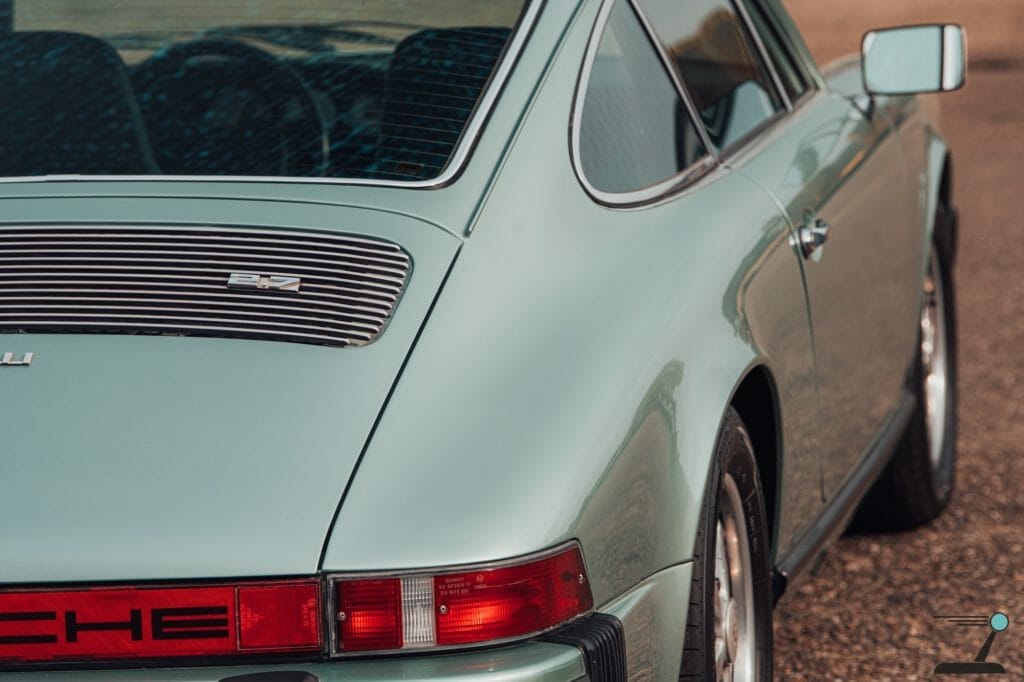 The last two would remain for a couple more years but only the early models have the chrome grille.
This Porsche 911 was ordered in California in Ice green over a vinyl black interior.  German/Reference name for the colour was: eisgrünmetallic with the Paint codes: 266,250. This colour was only used on the Models 911 from 1974 through 1977 . Ice Green Metallic goes back to model year 1974.  As with Gemini Metallic, Ice Green Metallic also evolved during this time as Porsche continued to develop their metallic paint formulas. Carrying paint code 250 followed by 266 from 1976, Ice Green Metallic was also known as Silver Green Diamond Metallic or Silbergrün-Diamant.
The Fuchs wheels seem to be its only factory option next to the metallic paint.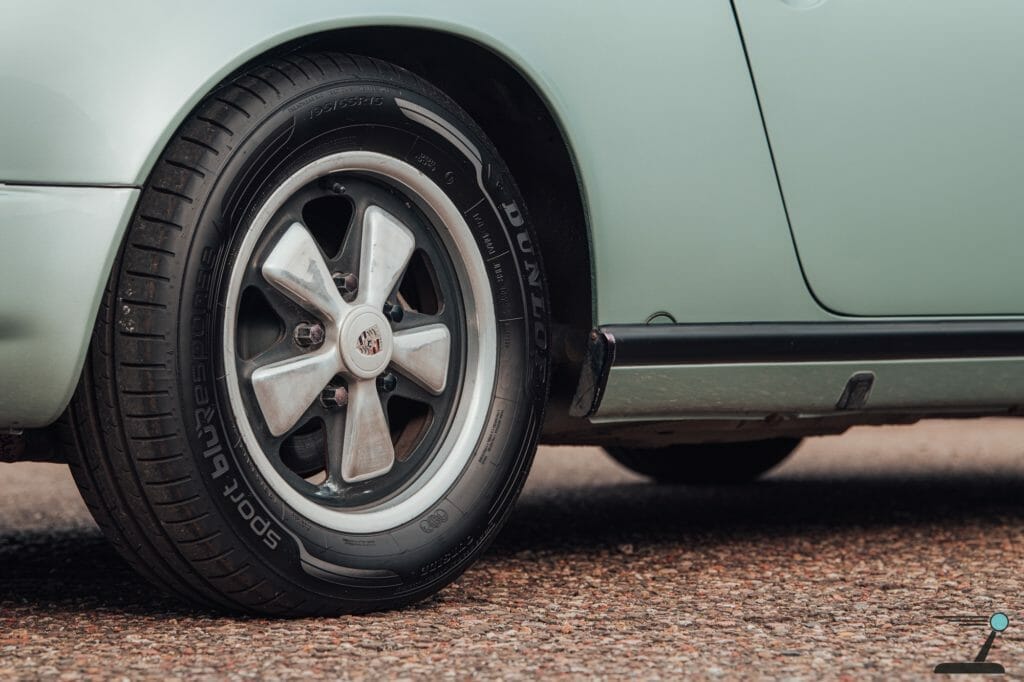 The 911 was delivered new in California in December 1973. It resided there until 2013. From there on it went to a new home in the Netherlands.
The Vendor describes the car as rust free, being a solid US car. Mechanically the Gearbox is in good working order. The engine is running well when warm. It is not idling perfectly when cold. The Brakes and the Tires are good as well as the Suspension.
The Interior is original showing some signs of age.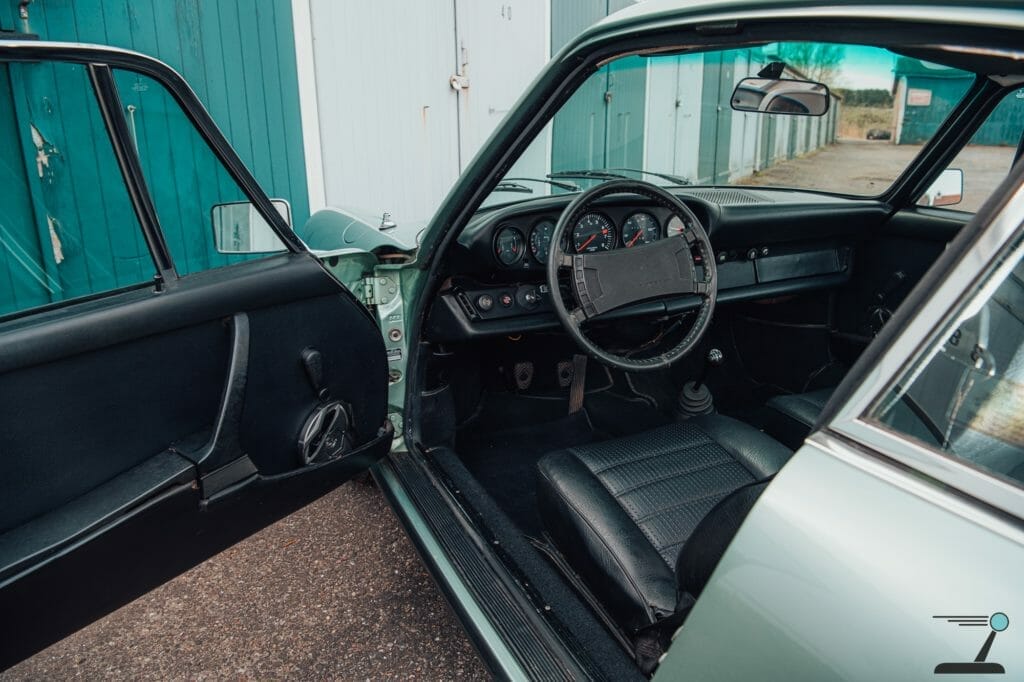 The Car was repainted in the original colour of Silver Green Diamond Metallic showing an even paint thickness. Minor colour differences can be seen on the panels.
The overall impression shows a very nice and especially rare "G" model of the "first hour".
Convince yourself with the pictures.
See the Vendors Score here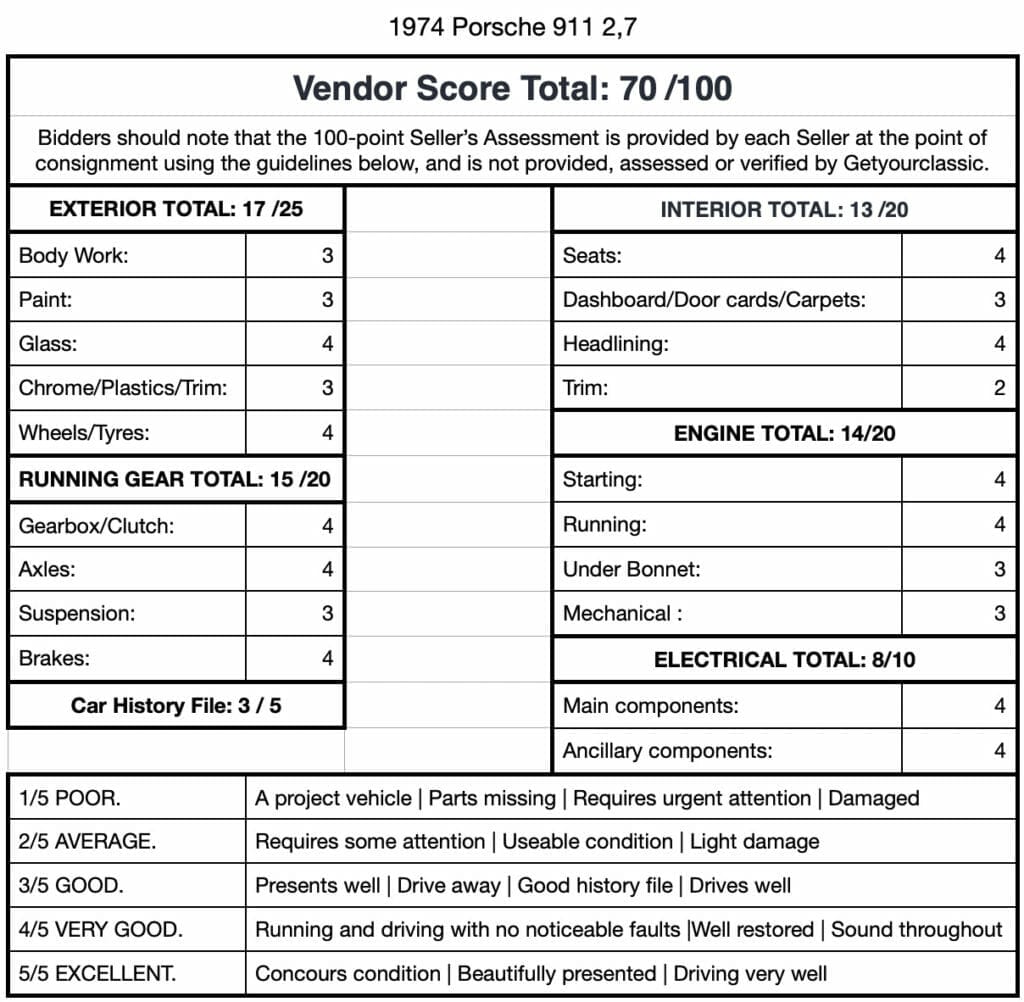 Cover the Insurance with our Partner and only pay € 360-/per anum. Calculate it here
The vehicle description is provided to the best of the seller's knowledge and belief. We at Getyourclassic use our experience to work with the seller to provide a correct and accurate vehicle description. However, the bidder must satisfy themselves as to the accuracy of the description and make all necessary enquiries before placing a bid. Our General Terms and Conditions apply exclusively.
| | |
| --- | --- |
| Year | 1973 |
| Make | Porsche |
| Model | 911 2.7 |
| Colour | Silbergrün-Diamant |
| VIN | 9114100664 |
| Engine | flat 6 |
| Displacement | 2687 |
| Horsepower | 150 |
| Guide Price | € 49.000 – 54.000 |
| Location | Bodegraven, Holland |