Talbot Sunbeam Lotus
30 years ago, the Talbot Sunbeam Lotus was the hottest compact car of its time with its 150 hp and a weight of only 960 kilograms. As a rally car, the racy square even won the world championship title.
The standard Talbot Sunbeam car was fitted with a 2,172cc Lotus engine with 16 valves, dual overhead camshafts, and two Dellorto carburetors all contributing to developing 150 horsepower.  The car weighed only 960 kg which means that the standard car was quite "peppy".  The car had a 5-speed transmission and while disk brakes were fitted on the front wheels, the rear brakes were drum brakes.
The Talbot Sunbeam Lotus initially came with only a black paint color with silver stripes, but later a Limited Edition model was available with a pale blue color and black stripes.  All cars came with additional Marchal headlights and double-four spoked alloy wheels.
The Talbot Sunbeam Lotus was built for rallying.  For rallying the standard Lotus engine was tuned to deliver approximately 240 horsepower.  The rear brakes were converted from drum to disk brakes.
In 1981 Talbot Sunbeam Lotus cars did extremely well in Rallying, finishing 2nd & 5th at Monte Carlo, 2nd in Portugal 2nd in the Tour de Corse, 4th in Acropolis Rally, 1st in Argentina, 2nd in Brazil, 2nd in Rally San Remo, and 3rd in the Lombard RAC Rally.  This resulted in Talbot winning the WRC Manufacturers Championship and Guy Frequelin finished 2nd in the WRC Drivers Championship.
Read here an Article in the magazine AUTO, MOTOR & Sport
The car sounded freakishly, wonderfully good. Watch some period footage of the car, absolutely rung out by French driver Guy Frequelin and the up-and-coming Henri Toivonen (later killed in a Lancia Delta S4 ending the Group B era).
This Talbot Sunbeam Lotus was purchased by the current Owner and transformed to Group B homologation, FIA B-227 spec`d Rally Car.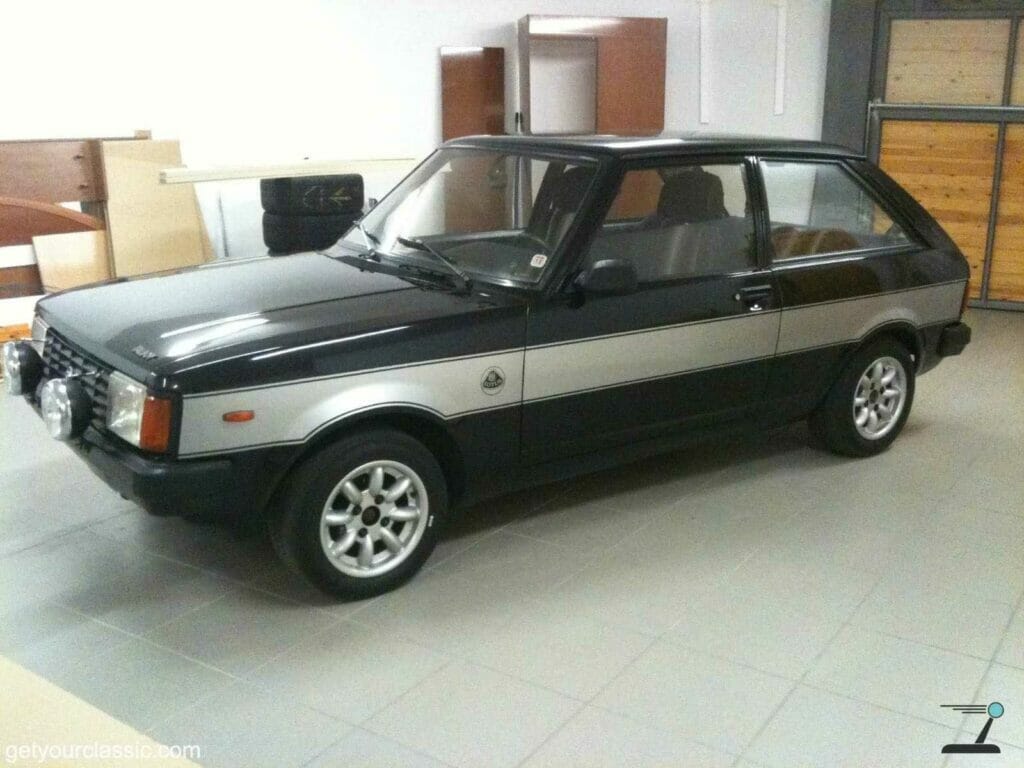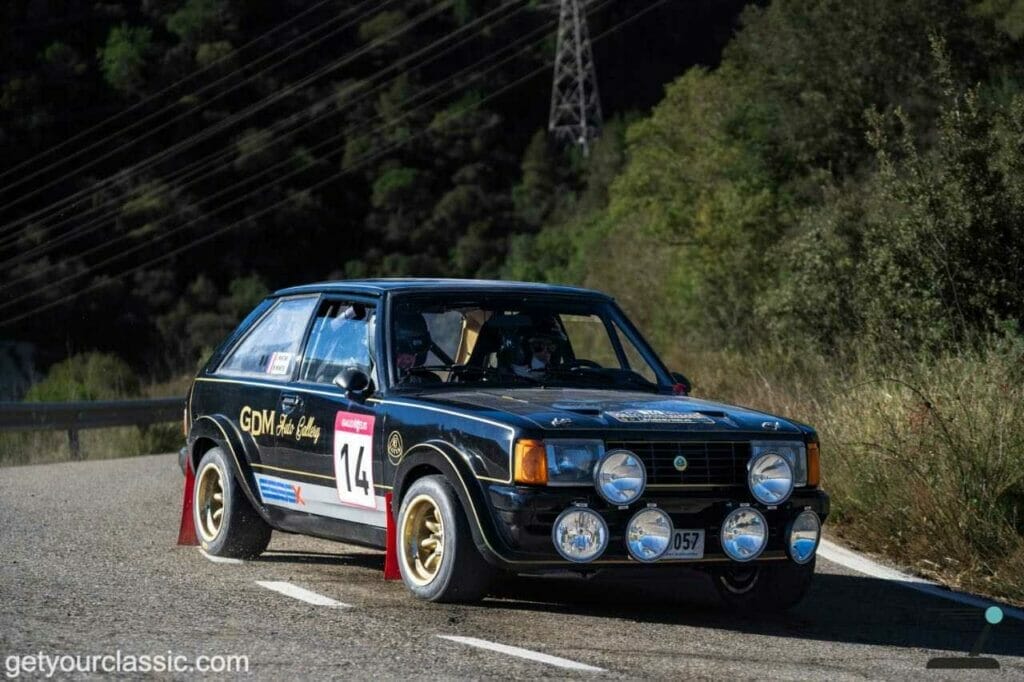 The Car was fully rebuilt and upgraded with the following parts.
Cosworth pistons and liners
Webber 48mm carbs
Intake
Electronic ignition
Group B exhaust system
Helix ceramic clutch
Short gear ratio
AP racing bearing
ZF gearbox
AP racing Montecarlo front brakes
Wildwood rear brakesHydraulic handbrake
self-locking differential
Bilstein suspension
All safety devices from appendix-J FIA
8 minilite wheels 8×15
The Talbot was just raced at Rally Costa Daurada
Take your chance to be the next driver of this rare and hot Rally Car.
Cover the Insurance with our Partner OCC.  Calculate it here
The vehicle description is provided to the best of the seller's knowledge and belief. We at Getyourclassic use our experience to work with the seller to provide a correct and accurate vehicle description. However, the bidder must satisfy themselves as to the accuracy of the description and make all necessary enquiries before placing a bid. Our General Terms and Conditions apply exclusively.
| | |
| --- | --- |
| Year | 1980 |
| Make | Talbot |
| Model | Lotus, Sunbeam |
| Displacement | 2174cc |
| Engine | 4 in line |
| Horsepower | ca 250 |
| Location | Andorra |