Dieser VW Type 1 Käfer mit Faltdach wurde am 26.08.1959 in Herford, bei Bielefeld das erste mal unter der Kleiderfabrik Fa. Angenente und Scholle angemeldet. Ein Jahr später kaufte der Pfarrer von Herford den Wagen ab und fuhr ihn die nächsten 20 Jahre bis er Ihn an eine Hausfrau weiter gab. 16 Jahre später verkaufte Sie den Wagen an eine Frau aus dem 15 minuten Entfernten Nachbardorf Enger. Kurz darauf übernahm den Faltdachkäfer Ihr Ehemann der Ihn dann an den jetzigen Besitzer 1997 verkaufte.
Der Käfer wurde vor einiger Zeit restauriert und neu lackiert. Chassisnummer 2563335 gibt auskunft darüber das der Wagen im Juli 1959 gebaut wurde. Der Motor mit der Motornummer 3071941 wurde auch im Juli 1959 gebaut. Deshalb gehen wir stark davon aus das der kleine matching numbers hat.
Nutzen Sie das 360 ° Tool um sich den Wagen im Detail anzuschauen.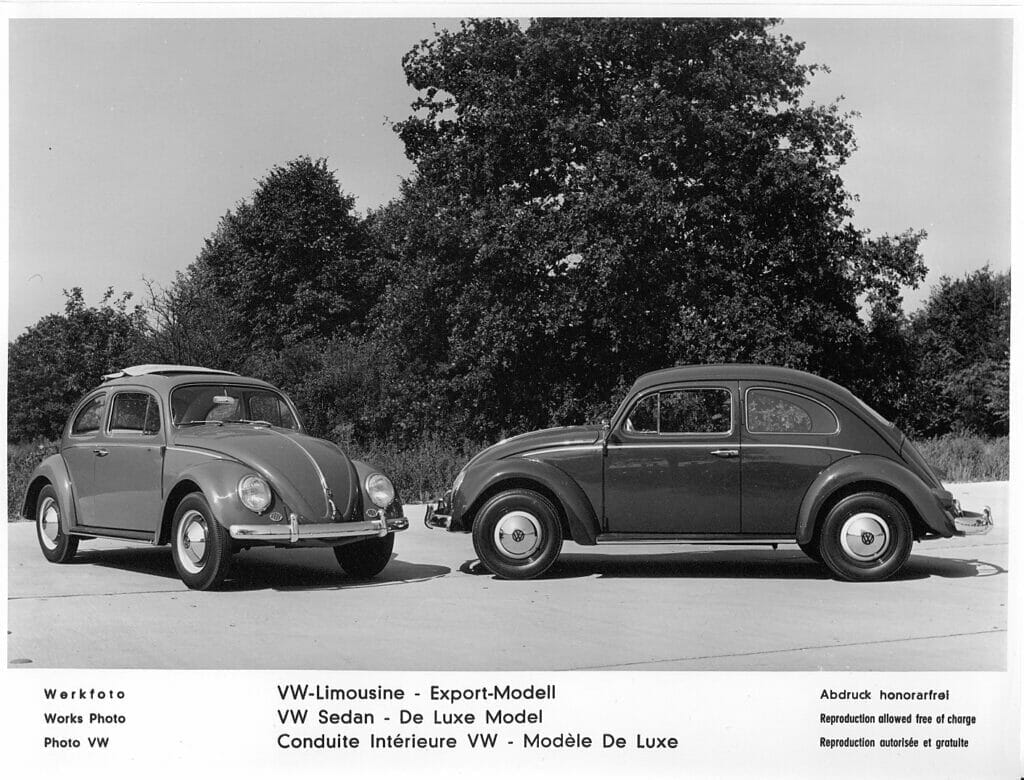 Cover the Insurance with our Partner. Calculate it here
The vehicle description is provided to the best of the seller's knowledge and belief. We at Getyourclassic use our experience to work with the seller to provide a correct and accurate vehicle description. However, the bidder must satisfy themselves as to the accuracy of the description and make all necessary enquiries before placing a bid. Our General Terms and Conditions apply exclusively.