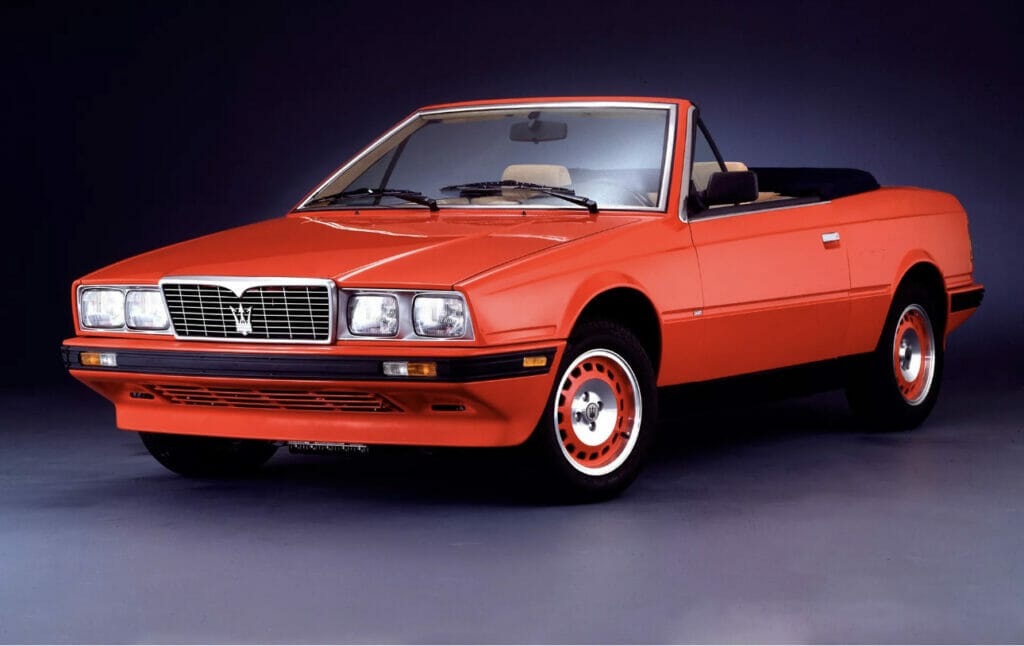 The Maserati Biturbo Spyder (later: Maserati Spyder) is a two-door sports car from the Italian car manufacturer Maserati that belongs to the Biturbo family. It complemented this series, which initially consisted only of coupés and saloons, from 1984 and remained in the range in various versions until 1994. The Spyder was the first open Maserati model since the Ghibli. It was available with different engines, which were also used in the coupés and saloons at the same time. From today's point of view, the Spyder is the most sought-after variant of all Biturbo models.
This car was imported from America and was in a private collection. It was recently appraised by Classic Data.
This is what they said:
The interior shows heavy signs of use and damage due to its age.
No test drive was carried out on site.
A test run of the engine was carried out. The engine can be turned.
The vehicle was checked for oil leaks during the inspection. No oil leaks were observed on the vehicle at the time of the inspection.
The gearbox could not be checked.
The condition of the individual inspection items of the vehicle described in more detail above found during the inspection is classified as 4
Cover the Insurance with our Partner.  Calculate it here
The vehicle description is provided to the best of the seller's knowledge and belief. We at Getyourclassic use our experience to work with the seller to provide a correct and accurate vehicle description. However, the bidder must satisfy themselves as to the accuracy of the description and make all necessary enquiries before placing a bid. Our General Terms and Conditions apply exclusively.
| | |
| --- | --- |
| VIN | ZAMFL1108GA331012 |
| Make | Maserati |
| Model | Biturbo |
| Location | Germany, Wildpoldsried |