VW T2b Westfalia
Westfalia Berlin
European Edition
Taiga Green
When the VW T2 was introduced in 1968, the idea of the camper van had long been established and it was impossible to imagine the VW family without the VW campers. As with the T1, kits developed by Westfalia were also available for the TS. These equipment sets bore the names of various European cities, including Oslo, Zurich, Rome, Madrid, Stockholm, Brussels, Paris, Amsterdam and Berlin.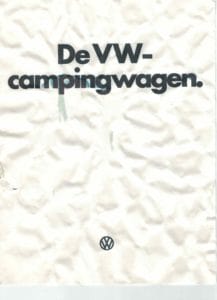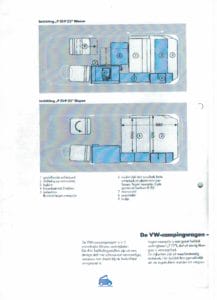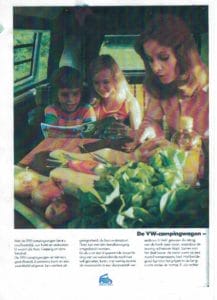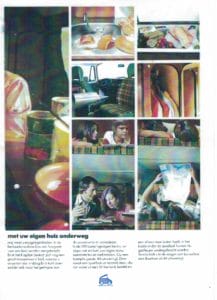 The T2b Westfalia is still the most sought-after of the Westfalia models – especially in the "Berlin" equipment variant. The Westfalia offered here not only has the original "Berlin" equipment, it is also one of the few vehicles built for the European market that has survived to this day. This is because 90 percent of the vehicles currently on offer are re-imports from America. But the European models have some important differences to the American ones. Among other things, the two-litre engine is equipped with a two-carburettor system rather than a vulnerable fuel-injection system. This means that the refrigerator can run not only on electricity and battery, but also on gas.
This taiga-green Westy was sold to Belgium in 1979. In 1987 it found a new owner in Holland. The car is in absolutely original, unrestored condition. Only the paint was renewed some time ago. The seat covers, the wood veneers and the table are still present and untouched. The T2 was last used as a motorhome by two lovely ladies. Before they sold it, they drove it to France for a last holiday 5 years ago. The Seller just made a recent service and did an overhaul on the front axes.
Cover the Insurance with our Partner and only pay € 300,-/per anum. Calculate it here
The vehicle description is provided to the best of the seller's knowledge and belief. We at Getyourclassic use our experience to work with the seller to provide a correct and accurate vehicle description. However, the bidder must satisfy themselves as to the accuracy of the description and make all necessary enquiries before placing a bid. Our General Terms and Conditions apply exclusively.
| | |
| --- | --- |
| Year | 1979 |
| Make | Volkswagen |
| Model | T2B Westfalia Berlin |
| Colour | Taiga Green |
| Engine | 4 Zyl. Boxer, Vergaser |
| Kilometers | 187184 |
| VIN | 2392065503 |
| Location | Hannover |
| Guide Price | € 45.000 – 49.000 |