The 1986 Porsche 911 Turbo, also known as the Porsche 930 Turbo, is a classic sports car produced by Porsche. Here are some details about this iconic vehicle:
Engine: The 1986 Porsche 911 Turbo is equipped with a 3.3-liter, air-cooled, turbocharged flat-six engine. It produces around 282 horsepower and 289 lb-ft of torque. The engine is rear-mounted and is paired with a 4-speed manual transmission.
Performance: The 911 Turbo was known for its impressive performance capabilities. It could accelerate from 0 to 60 mph (0 to 97 km/h) in approximately 5 seconds and had a top speed of around 160 mph (257 km/h).
Design: The design of the 1986 911 Turbo maintained the classic Porsche 911 silhouette but featured wider wheel arches to accommodate larger wheels and tires. The distinctive "whale tail" rear spoiler was a prominent feature, providing aerodynamic downforce.
Handling and Suspension: The 911 Turbo utilized a rear-wheel-drive system and featured a sophisticated suspension setup. It had independent front and rear suspension with coil springs and anti-roll bars, contributing to its excellent handling characteristics.
Safety Features: The 1986 911 Turbo was equipped with several safety features for its time, including anti-lock brakes (ABS), a limited-slip differential, and strengthened impact bumpers.
Interior: The interior of the 911 Turbo featured a driver-focused cockpit with a classic Porsche design. It included leather seats, power windows, air conditioning, and a well-designed dashboard with analog gauges.
Rarity and Collectibility: The 1986 Porsche 911 Turbo is sought after by car enthusiasts and collectors due to its performance, iconic design, and historical significance.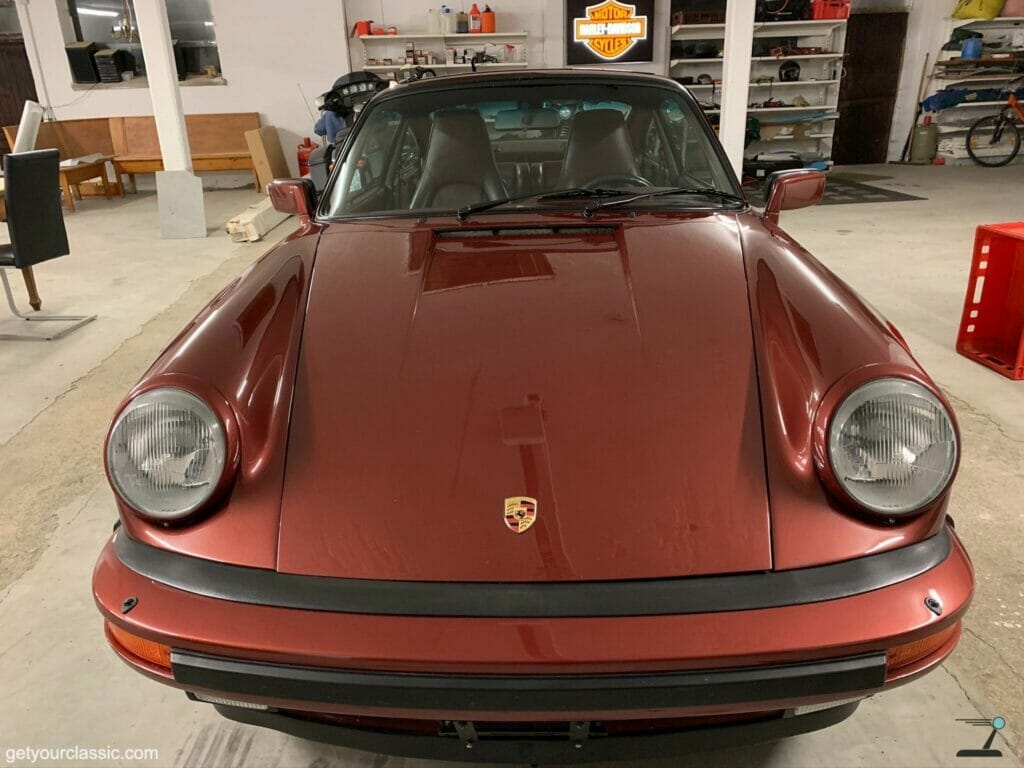 This Porsche 930 Turbo was delivered new in the US. The last owner in the US was the Owner of Porsche L.A.
Around 2019 the Turbo found its way to Germany where it was technically overhauled and registered as a historic Vehicle.
Cover the Insurance with our Partner. Calculate it here
The vehicle description is provided to the best of the seller's knowledge and belief. We at Getyourclassic use our experience to work with the seller to provide a correct and accurate vehicle description. However, the bidder must satisfy themselves as to the accuracy of the description and make all necessary enquiries before placing a bid. Our General Terms and Conditions apply exclusively.
| | |
| --- | --- |
| Year | 1986 |
| Make | Porsche |
| Model | 911, 930 Turbo |
| Kilometers | 95000 |
| Horsepower | 300 |