On 20 August, the 12th OCC Küstentrophy started in Bremerhaven. Over 2 days, 100 teams covered over 500 kilometres exploring the beautiful landscape of the North Sea. We had the honour to be in the frontrunner car. The rally driver Armin Schwarz prepared the route, the roadbook and the special stages, and we provided the preliminary car with which we led the field.
After a long time without classic car events, the OCC had started the first event after what felt like an eternity with the Küstentrophy. At the get-together on the first evening before the start, you could finally see old friends again and you could feel how desperate everyone was. On Friday morning we finally set off on the first 250 kilometres through the beautiful landscape of the Oldenburg region. For the first time, we had to cope with the situation as a front car. Without Tripmaster with a normal, slightly notcorrect showing odometer in a 1963 Oettinger Beetle.
After a few more kilometres due to misinterpretation of the odometer reading and an excellent lunch, the first day ended with a ferry ride back to Bremerhaven to the fishing harbour where the day was reviewed with the participants until the late hours.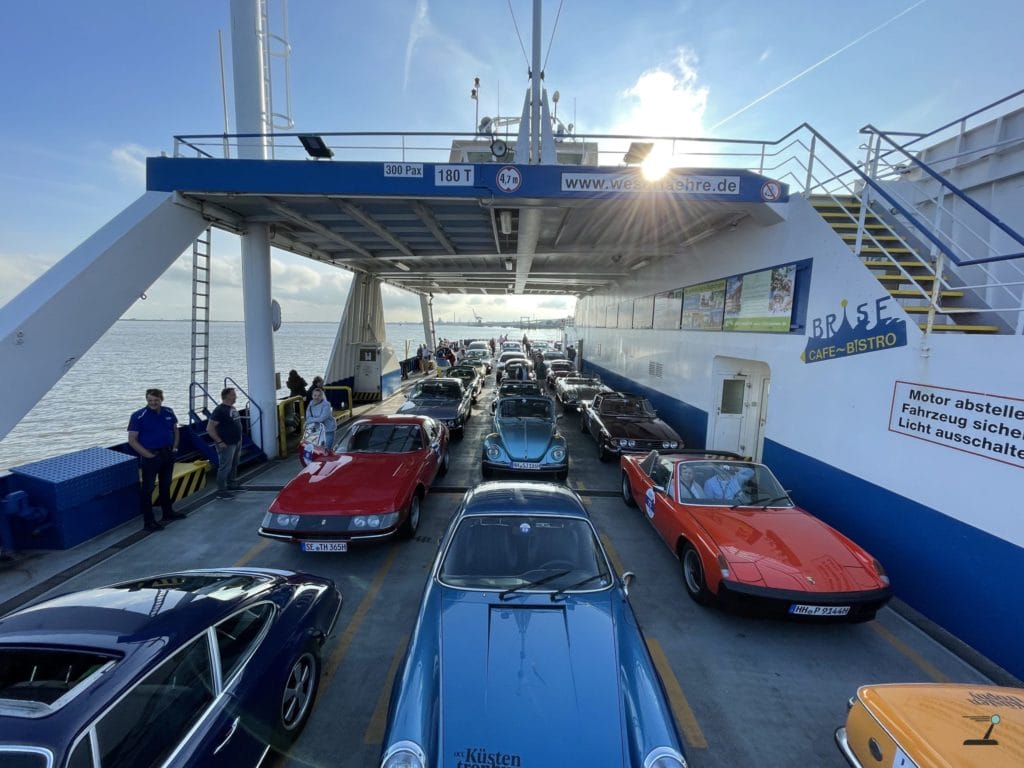 On Saturday morning, the group set off for the Elbe-Weser triangle, starting through the customs port on another 250 kilometres.
At 3 p.m. the first vehicles arrived back in Bremerhaven. At the Parc Ferme we toasted to new friendships and there was enough time to inspect the cars of the competitors. Thereby we had the opportunity to meet the guys from hoots.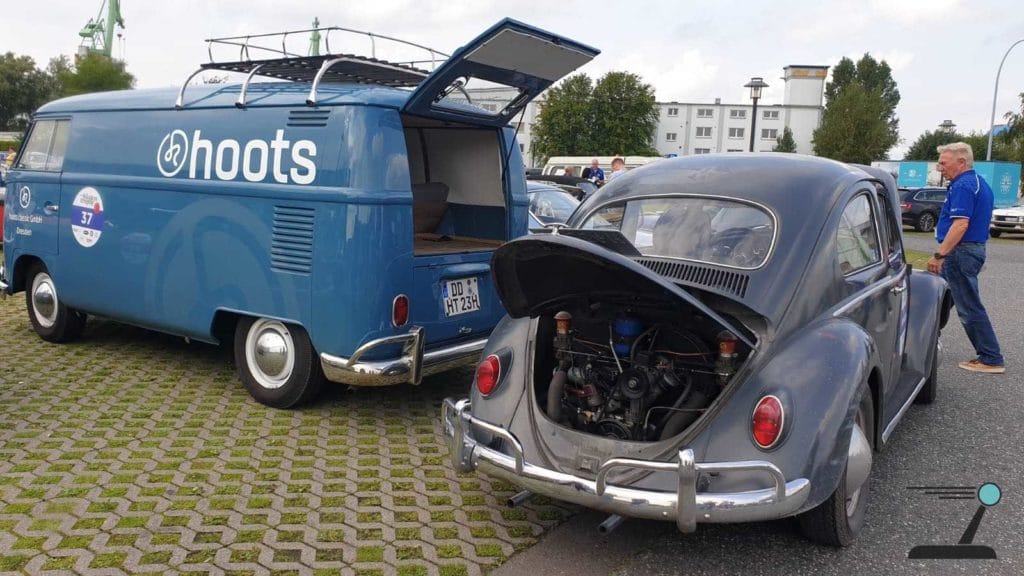 Hoots has developed a complete vehicle data inspection programme. We could not quite believe what they had told us. In 10 minutes we should have a system installed that sends speed, revs, oil pressure and temperature directly to our mobile phones via Bluetooth. Plus GPS tracking and the whole thing without drilling a hole. For 6 and 12 volts. An Apple Watch for the car, so to speak. We are originality fanatics, but since it wasn't invasive, we installed it. Not in 10 minutes. But in 12 and it's incredible. Everything was displayed immediately and you can also customise the display parameters. The GPS tracker also gives you a discount at the OCC Insurance. Absolutely ingenious.
At 7 p.m. we went to the gala evening and the award ceremony, where the winners were announced in a festive atmosphere.
We would like to thank OCC and its dynamic and committed team for a perfect event and look forward to the next edition in 2022.