Presenting the VW  Kaiserslautern coupe, a truly unique creation crafted by the students at Meisterschule für Handwerker Kaiserslautern in Germany back in 1960. This exceptional vehicle featured a Porsche 356 engine, a Karmann Ghia chassis, and a meticulously handcrafted body.
After remaining hidden for several decades, the car resurfaced in the early 2000s and garnered attention when it appeared on the renowned show "Barn Find Hunter" in 2019.
Key Details about the VW Kaiserslautern Coupe:
The VW Kaiserslautern coupe is an exclusively designed automobile, meticulously built by the students of Meisterschule für Handwerker (MHK) technical college in Kaiserslautern, Germany in 1960.
This exceptional car utilized a Volkswagen Karmann Ghia platform, enhanced by the integration of a 1958 Porsche 356 engine. The body, predominantly crafted from steel, was entirely handmade.
Alongside this specific model, the students at MHK constructed at least three more vehicles in this series. Each car possessed its own distinct bespoke design. This project aimed to provide comprehensive training to prepare the students for future careers in the automotive industry.
Lost to the annals of time for many years, the VW Kaiserslautern coupe was rediscovered through the "Barn Find Hunter" YouTube show.
About Meisterschule für Handwerker Kaiserslautern: Meisterschule für Handwerker in Kaiserslautern, commonly known as MHK, stands as the largest tuition-free public vocational school in the Rhineland-Palatinate region of western Germany. MHK offers comprehensive, world-class training at a professional level across various fields, ranging from stone sculpture and goldsmithing to information technology and automotive engineering.
Established in 1949 in the city of Kaiserslautern, MHK played a significant role in Germany's post-World War II reconstruction efforts. The demand for skilled professionals in trades vital for rebuilding the country and its economy prompted the foundation of MHK.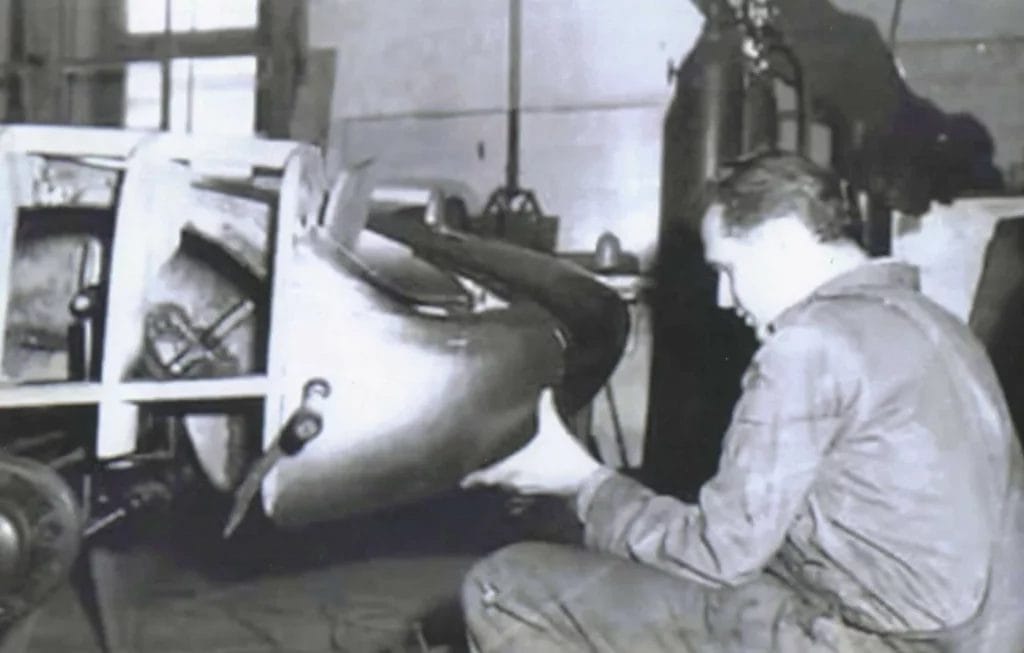 MHK's automotive division gained immense respect for its extensive curriculum, which included the complete process of building cars from conceptualization and design to fabrication and mechanical completion.
Over the years, students at MHK constructed at least four full-fledged cars, each possessing its own distinctive characteristics. These vehicles were primarily based on German production car platforms and engines of that era, complemented by bespoke bodies. Notably, MHK continues to thrive even today, a remarkable 74 years after its inception.
Details about the VW Kaiserslautern Coupe: The VW Kaiserslautern coupe represents the ingenuity and craftsmanship of the students and instructors at Meisterschule für Handwerker Kaiserslautern in 1960. It stands as a singular creation, with three known siblings that bear their own unique designs from the same era.
During the construction of this remarkable vehicle, the original engine and gearbox were replaced by a 1958 flat-four engine sourced from a Porsche 356. Power was transferred to the rear wheels through a 4-speed manual gearbox. As both engines were air-cooled and designed for rear mounting, the conversion process likely presented a relatively straightforward undertaking.
Cover the Insurance with our Partner. Calculate it here
The vehicle description is provided to the best of the seller's knowledge and belief. We at Getyourclassic use our experience to work with the seller to provide a correct and accurate vehicle description. However, the bidder must satisfy themselves as to the accuracy of the description and make all necessary enquiries before placing a bid. Our General Terms and Conditions apply exclusively.
| | |
| --- | --- |
| Year | 1960 |
| Make | Volkswagen |
| Model | Kaiserslauten Coupe |
| Engine | 4 Zylinder Boxer, Porsche |
| Displacement | 1600 |
| Location | England |